With the lasting pandemic, telemedicine, which is healthcare via technology, has become more common and accessible. Samagra Care has its own eClinic that you can access here. The benefits of telemedicine are plenty because it allows individuals to access regular healthcare checkups, among other things. Though, because of its newness, it can sometimes seem challenging to navigate. In the following paragraphs, we will go through the entire process, from setting up insurance papers to sitting in front of your laptops, trying to make the process a little easier.
Insurance coverage
Before setting up an appointment with your doctor or medical professional, gather all necessary documents. This means contact your insurance provider and discuss coverage and copays when it comes to telehealth and appointments. Many insurance companies have gone ahead and included telehealth in their insurance plan due to the pandemic, but that may not be the case with all the companies; corroborating the costs, the coverage and the copays ahead of time will be extremely helpful.
Medical history and other important information
Gather other essential documents and list preexisting symptoms and concerns that you might have ahead of time to utilise the appointment better. This means having your medical history on hand in case questions about it are asked to understand the current situation better.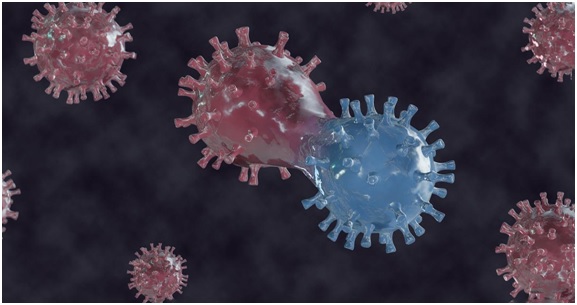 Before the appointment starts, jot down questions you might want to ask the doctor & details that may help the doctor assess your illness. (Image Courtesy: CNN)
A tip would be to list these ahead of the meeting:
Medications you take
Significant illnesses or surgeries you have had
Previous skin problems
When your current symptoms began
Your allergies
Illnesses that your family members have had, such as cancer, heart disease, or diabetes
Questions or concerns you want to discuss during the appointment, so you do not forget them
If your doctor has requested information like your temperature or weight, have this information ready too.
Privacy and Equipment
Make sure that you will have a space to take this call. Due to the pandemic, everyone has been forced to work from home so if you live with other people, find a private space, like a quiet room, where you can discuss anything that is required. Ensure that the room and the space you sit in is in a well-lit area as sometimes, doctors or medical professionals might want to look at/for physical manifestations of your illness.

Prior to getting on the telehealth call, gather and have all devices needed to make the call in addition to medical equipment that you might need. (Image Courtesy: HealthGrades)

Additionally, make sure you have access to a device of some kind to attend the call. If it's a video call, double-check that the camera on your preferred device works. If you are required to download an app to make the call, install the app beforehand so that the appointment process on the day of is smooth sailing and log in or create an account if required. If it's a phone telemedicine check, charge your phone and have it ready to go. Also, assure that the sound system and microphones are working before attending the call. Whether it is a phone, laptop or tablet of any kind, ascertain that you have reliable internet access.
Furthermore, gather the medical devices you have/need at hand before attending the call, such as a thermometer, blood pressure monitor, or glucometer for measuring sugar levels, heart monitor, or even a bathroom scale.
During the Appointment
It will be helpful later on if you have written out the treatment plan—if advised on one—for a referral. Gather writing utensils and paper prior to the appointment. In some cases, you might have to jot down prescriptions or contact details of specialists. In most cases, you will be sent a prescription after the virtual appointment as well.
Also, make sure to discuss follow up care, even if that means setting up a regular in-person appointment or meeting.

Ensure that you have a quiet and private room to take the telehealth call, and make sure that the space you sit in is well lit. (Image Courtesy: Johns Hopkins Medicine)
Lastly, be patient. Understand that you might have to wait a few minutes before or after your appointment and be prepared for minor delays when your physician is engaged with other patients as this process is not just new for you but also for many other professionals as the pandemic has progressed.
With the steps and actions listed in the above paragraphs, you are ready to get set up for your virtual appointment. Make certain to follow through and take actions towards what makes you comfortable. Get set, and set up that appointment!
People Also Ask: